Hey, everybody, the Real Deal here. I've got a quick unboxing for you today. I've got this Kidrobot Street Fighter Dark or Shadow Charlie. This is a Bait exclusive. I managed to find it at New York Comicon just this past week which made me very excited. My cat is in the background there looking to pounce on my figure the second I open it. But anyway, let's take a look at this thing. It is the only Street Fighter figure I was missing from the collection so I'm very excited that I managed to get it. I probably don't need these scissors, I think I could pop this open. Lets see here.
I have lots of other Street Fighter unboxing videos. I've got series 1 and 2. I've got the quick series. Last week I put up the Dark Sakura that I was able to find at New York Comicon. But now, without further adieu, let's see what Shadow Charlie looks like. Wow, he's really cool. Look at that. It's just the Charlie figure. They really just blackened him up there. He's all black and gray. Very cool looking, I like this a lot.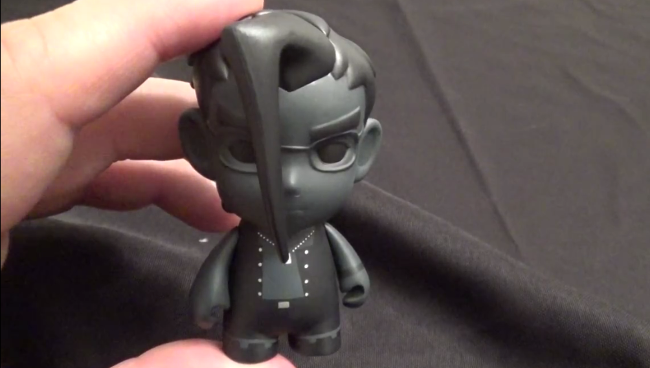 It's funny, I mean, they just took the figure and like I said, just darkened him up. He's cool looking. He's very sinister looking. I think it's a neat figure. It's neat that Kidrobot is still making the Street Fighter exclusives out there. Pardon, I've got a little bit of a frog on my throat. I apologize. But anyway, there he is. There is Shadow Charlie. Very cool looking. I don't know where else you can them, really just at conventions or I guess on eBay. But that's that, I have lots of other videos coming up including some giveaways. Pardon me. Be sure to check them out. Like, subscribe, share. Thank you so much for watching, keep on collecting.
Watch the full Youtube video: